What You Need to Know Before Buying a Video Projector
Do you know that considering replacing your big television box with a projector isn't such a bad idea? – knowing how to pick the best video projector can help get the most out of your purchase.
There are tons of video projector available out there, but not all of them are as good as they pretend to be! So, which ones are good? 
Well, you're in luck today because we've gathered all the info you need to wisely select the good movie projector for you. Read further!

TABLE OF CONTENTS:
Types of Projector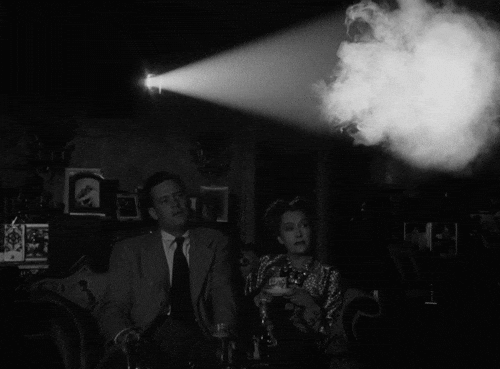 There are basically two types of video projectors, and it would be the best idea to have a good knowledge of them. That's why I'm going to explain each one of them to you briefly, but you can seek to know more about them later, though. The common types of video projector available are;
Liquid Crystal Display (LCD) Projectors
The LCD projectors make use of polarized mirrors that can pass and reflect some colors of light. These types of video projector make use of a light source that allows light to pass through 3 LCD Chips. This phenomenon separates the 3 LCD chips into the color channels red, green and blue. It then causes them to re-converge through a prism after it has passed through an LCD panel which then controls the intensity and saturation of each color.
Advantages include;
Slightly quieter than DLP projectors
Impressive color brightness
Provides more energy efficiency than DLP projectors
Brighter image output for use in well-lit rooms
Vibrant 3D images with no image ghosting
Digital Light Processing (DLP) Projectors
The DLP projectors can be categorized into two – the one-chip and the three-chip DLP projectors. Each of the chips has more than a million mirrors which reflect light thousands of times per second. About 16 million color can be produced by the one-chip DLP while the three-chip can display more than 35 trillion color which are a major factor in producing a more natural and lifelike image in DLP projectors.
How near each mirror contained in the chip is to one another makes it difficult to have the pixels separated by any spaces. As a result of this, more fluid and crisp images are created compared to LCD technology. One of the best DLP mini projectors you can get in the market is PIQO. 
Advantages include;
High color contrast
Delivers a film-like image quality from DVD, Blu-ray and HDTV sources
The 3-chip DLP offers even higher image quality
Deeper, truer blacks than LCD projectors
Other Major Features to Consider When Buying a Projector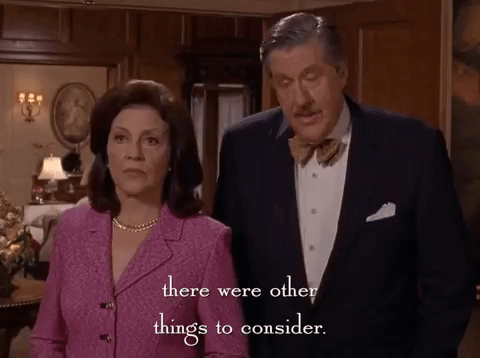 Having known the difference between the two major types of video projector we have, you probably are starting to make your decisions. Now, in addition to that, there are certain things to keep in mind if you're so keen on getting the best. Here's a list of things you might need to take into consideration and enough information about them to help you choose the best video projector.
Light Output and Brightness
Firstly, you must understand that without enough light output, delivering a bright image quality may not be possible for a big or mini projector. Even in a dark room, if the light output is insufficient, this would definitely make the images look soft and muddy, not sharp. Now, to determine if a video projector outputs enough light to produce crisp image quality, you need to check the ANSI Lumens rating. 
The brightness of a video projector is rated in Lumens. The larger the lumens value, the higher the brightness of the image. You might also need to take note of your surroundings to know the mini projector brightness needed. Things like room size, screen size and distance, and ambient room light connections tell a lot about what you need. For instance, for more personal use, the best portable movie projector you could have is PIQO projector. This mini projector delivers a light output of 200 lumens which offers superior picture brightness for a good cinematic experience. 
Contrast Ratio
Contrast basically means the amount of difference between the brightest and darkest areas of an image. High contrast ratio video projectors deliver clearly defined shadow detail and deep black levels, giving a sense of depth and dimension to the image. This complements the brightness of the video projector (big or mini projector). Having a room flooded with light, kind of washes out the difference in contrast of most projectors. High contrast ratios deliver blacker blacks and whiter whites. No doubt, it's something to look out for.
Display Resolution
Another important thing to consider is the display resolution, which somehow plays a major role in the image quality of a video projector. The native resolution of a big or mini projector is defined by the total number of pixels a projector is capable of displaying. For home theater portable movie projectors, higher resolutions are especially important, since the viewer(s) will be closer to the screen.
Resolution typically ranges from 480p on the low end to 720p and 1080p for the HD viewing experience, and up to 4K Ultra HD (relatively expensive) for stunning sharp movies and shows. PIQO, as your best portable movie projector offers a resolution of 1080p, giving you the sharpest picture quality you've probably ever seen from a projector.
Portability
A quick set up for an outdoor cinema experience can be made possible with a portable projector. Portability is quite important when it comes to moving around or traveling with your video projector. Besides the fact that you wouldn't want your projector to be much of a burden, portability also makes installation and setup easier. PIQO, as a pocket-size projector and the smallest and powerful HD portable projector in its class, is perfect for easy use while on camping trips, hangouts and so on. This might be something to consider as well.
Light Sources – Lamps, LEDs, or Lasers
Do you know that projectors are typically powered by one of three light sources and they are the laser, standard lamp, or LED (Light-emitting Diode)? Highlighted below are basic things to know about each one of the three light sources to help you make the right choice of projector.
Laser
They are energy efficient
Considerably brighter than other light sources
No bulb replacement is needed
Wider color range than standard lamps
Better contrast than standard lamps
Led
Commonly used in video projectors including big and portable projectors
Better color control relative to standard lamps
Quieter operation than standard lamps
Lasting power of bulb is up to 20,000 hours
Lamps
Bright light output
The bulb can last up to 3,000 to 4,000 hours and up to 5,000 hours when in eco mode
The most affordable options
Final Words
Of course, there are other optional features to look out for to help you make a good decision such as the audio system, input systems, throw ratio, screen size, and so on.
However, the basic things to consider when choosing a projector have been discussed above. This will lead me to say that PIQO is simply an incredible piece of technology that offers everything we have discussed in this article.
PIQO is recommended as the best portable movie projector you will ever get. Trust me; you'd definitely be happy to have such a powerful HD projector as a portable projector even for an outdoor cinematic experience.
---